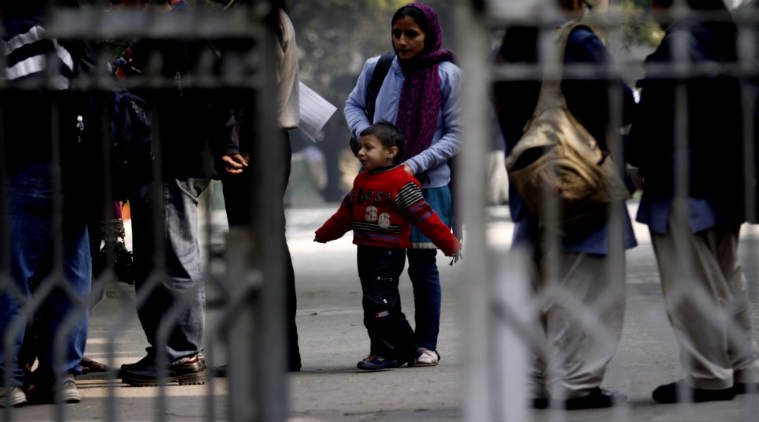 Nursery Admissions for the session 2017-18 will begin from January 2,2017 in around 1400 private unaided recognised schools in the capital. But it does not cover the 285 schools built on DDA Land. There will be separate guidelines and schedule for these 285 schools.
According to the notification, guidelines for these schools will be declared later. These 285 schools comprise some of the most well-known institutions in the city.
For the remaining schools, the guidelines remain largely the same as last year. Criteria such as distance from school, parents as alumni, sibling in the same school, girl child etc can be used and points can be ascribed to them as the school deems fit.
Unfair criteria — such as giving points if the applicant's parents are well-educated, if the child is proficient in music, or if the parent is vegetarian — however, will not be allowed. Management quota will be allowed but will be capped at a maximum of 20 per cent.
The difference this year, however, is that schools will have to reserve two days to resolve parents' grievances, if any, after the declaration of the first admission list.
The guidelines released Monday flowed from the legal battle fought last year. The Delhi government had come out with a strict guideline where it did away with the management quota and defined the basis on which points could be given. Schools went to court over the matter and won. They were allowed to frame their own guidelines provided they were fair, non-discriminatory, and did not violate Right to Education Act.
The cost of one form is capped at Rs 25. Parents will not be forced to buy school prospectus. All schools will have to reserve 25 per cent of their seats for students from the economically weaker section. These admissions will be carried out by a centralized online application system.
source: www.indianexpress.com/