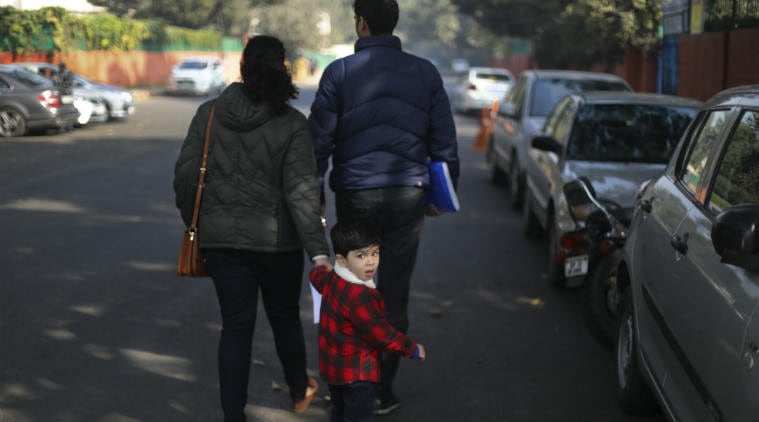 Delhi High Court today stayed the operation of AAP government's circular asking private unaided minority schools to accept admission forms based only on the neighbourhood or distance criteria, saying they are free to devise their own procedures and should be treated differently.
The bench, which has rapped the AAP government for issuing such notification "at the eleventh hour putting everyone in a chaos like situation", said the government in future should make an endeavour to frame such policy at least six months in advance, if not earlier.
"Prima facie the Delhi government notification dated January 7, 2017 is contrary to the constitutional mandate. This court is of the view that fundamental right of minority schools cannot be interfered with and their right to admit students cannot be taken away.
"Minority schools have the right of maximum administration which cannot be taken away by any terms of contract," Justice Manmohan said.
Pointing to the apex court verdicts safeguarding the rights available to minority-run institutions under the Constitution, the high court said, "treat them differently and the right to administer a minority school also contains the right to devise procedures for admission as long as they (procedures) are fair and transparent".
Granting interim relief to schools, it said, "keeping in view the decision of the Supreme Court and this court, such schools are entitled to admit students according to their own procedures as long as they are fair and transparent and accordingly the impugned notification (of January 7, 2017) is stayed till further order of this court."
The court has now fixed the main petition for further hearing on March 21 by when it has asked Delhi government to file their affidavit. The court was hearing a batch of petitions by some private unaided minority schools challenging the notification issued by the Delhi government.
Yesterday, Additional Solicitor General (ASG) Sanjay Jain, appearing for the Directorate of Education (DoE), had told the court that they have left it open for minority schools to decide on admitting students, adding that "after admitting the minority students, whatever seats are left, on that we want them to apply the neighbourhood criteria".
The Delhi government had earlier said the distance criteria was a "priority gradation system" where first preference would be given to children within 1 km, then 1-3 km and then, if there was vacancy, to beyond 6 kms.
source: www.indianexpress.com/